Designer Spotlight - Jitka Designs
I have made so many friends on Instagram within the quilting community.  One of these lovely people is Jitka from Jitka Design
She makes darling Foundation Paper Pieced (FPP) patterns, which allow for great precision and lots of scrap use.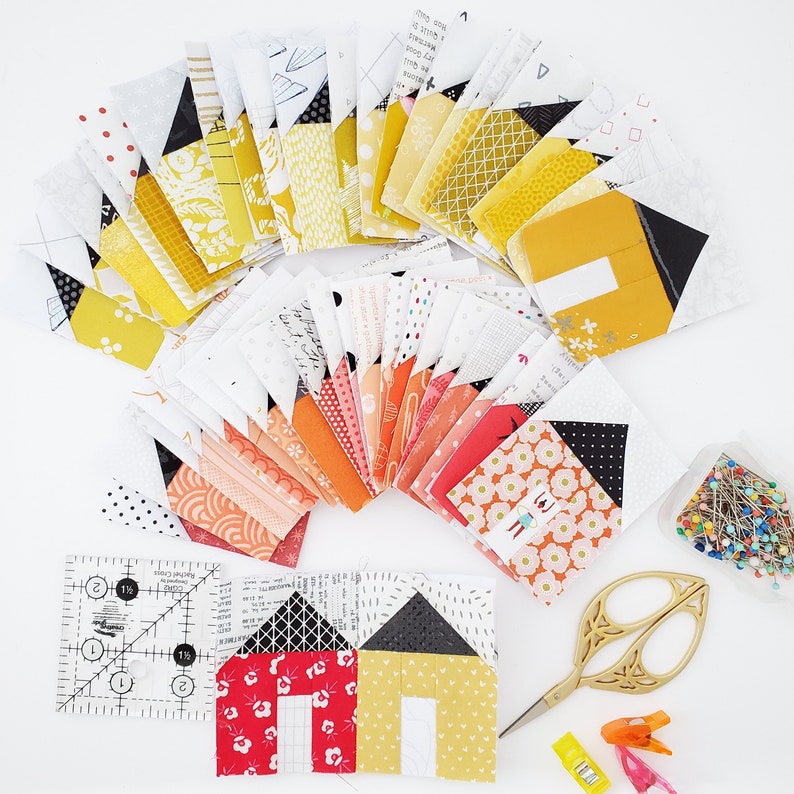 Take these tiny houses, for instance. "Finished size of this block is 2" wide x 2 3/4" high." 
And look at the fussy cuts in the door!  I love that there's patterns available for the tiny pieces of loved fabric as well. 
These are a great intro to FPP - not too many lines, no weird angles. 
If you're looking for something a bit more intricate, Jitka has this super cute rose pattern.  It comes in five different sizes!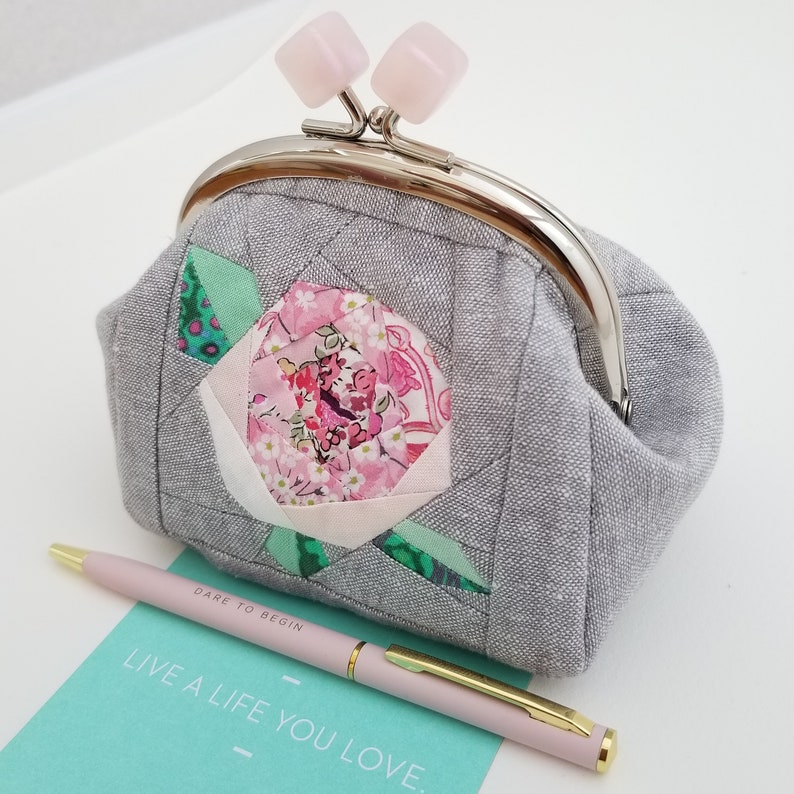 I made a pillow out of one of the larger roses sizes.  My son immediately stole it & has it on his bed.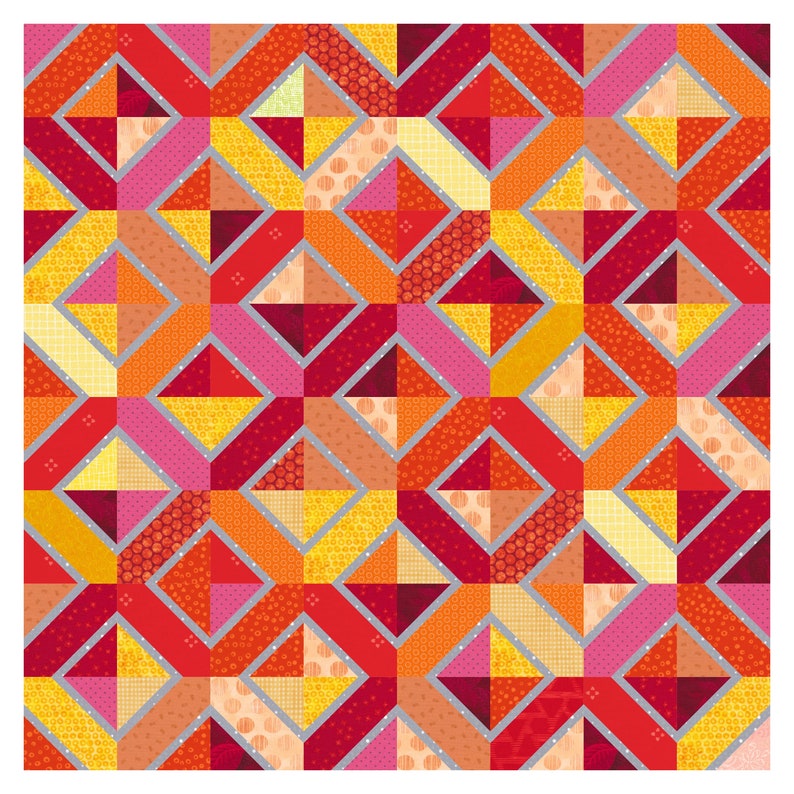 This one I'm dying to start.  Her Diamond Framed pattern is just darling.... This warm tones has me imagining my scraps in its place - but she posted a green version on her Instagram which also has me swooning.
I just have heart eyes for everything she makes 😍
Jitka makes such lovely rainbow quilts & you can check them out here
If you've got small scraps & no clue what to do, I suggest you follow her on Instagram & check out her shop.  
And don't forget if you make something this month to pop it under the #hsScrapSewAlong on Instagram so we can cheer you on!