I've had quite a few questions about pattern testing lately over on Instagram, so I thought I'd sit down & write up a super basic outline of things.
Now, this will be a a quick overview of what I personally look for in pattern testers, as I'll just pop my link to sign up here in case this sounds like something you'd like to try!
 Grab a cup of something & come hang out for a bit! 
This might be a bit long, but I want to make sure I cover as much as I can 😀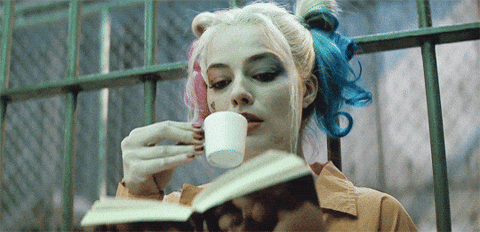 Remember - these are my preferences. Each pattern designer will have a slightly different set of things they require.
Pattern Testing Basics
The main point of testing is making sure there are as few errors in the pattern as possible. 
Secondary is filling up the hashtag & showing off different ways the quilt can look!
I do not send fabric. Or money.
I send a PDF copy of the pattern.
In exchange, you use whatever fabric you feel fits best to follow the instructions & help spot any errors - be they construction method, spelling, grammar, or cutting inaccuracies. 
I do not require you to use a certain colour palette, fabrics, brands, lines, or kits, so please don't feel pressured to make it look like what I've already made or mocked up!
I want to make that very clear, since I've had miscommunications with people before. 
What I Am Looking For
While I do prefer people with public Instagram pages (meaning you don't have to approve every single person who wants to follow you) it is not a requirement. 
I ask that you share 2-5 photos during the construction on your feed (not just stories!) using the hashtag sent along with the pattern.
This way everyone can see what fun blocks you've made & get excited for the release!
I ask that you do not share any part of the pattern with anyone - don't email it, don't screenshot it, don't include anything besides the cover in your Instagram photos. 
I ask that you make the size you sign up for, with the method you specify, before the deadline!
I require feedback, even if it is "looks great! I found no mistakes" by the due date, and at least one image of your quilt top so I can share it on the blog & Instagram (with credit to you, of course!) 
I also ask that if something comes up & you can't make it, please please do not ghost me. Just send me a quick heads up as soon as you can.
That's it! 
My patterns typically have 3 sizes and can be made with either yardage, scraps, or precuts, so I like to have all the options tested if possible.
This means I typically look for 6-12 testers per pattern.  
I currently accept people on a first come, first serve basis, but it's been a pretty good rotation of testers lately!  
And if you spy something of mine that you absolutely want to test, send me an email or Instagram message to let me know!
I'll try my best to get you on the list before opening it up to everyone.
If I missed anything or if there's something else you're curious about, drop a comment below!!
x Stephanie