Week TWO! Fussy Pumpkin QAL
Week Two here we come!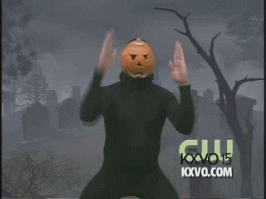 Fun Fact about Pumpkins: they are highly nutritious and particularly rich in Vitamin A and are 94% water. Who knew? 
I for one do not like the taste or texture of them, but if you do, more power to you!
Last week we cut all of our fabric and this week we are starting assembly!
This week we will be making half of our Fussy Pumpkin blocks - so if you're making the Toddler make 3, the Throw make 5, and the Full make 10 (or 11, whichever you prefer!)
First things first though, you get to mix and match!
I laid out all my fussy centers, then tried to match them to something coordinating but different enough they would stand out at least a little, once you step back to look.
I do have duplicates of my pumpkins, so I also tried not to make the same matches, just for fun.
If you'd like to keep it simple, you can always swap two sets of fabric & keep them the opposite of each other.  In the long run, this might make it easier to spread your fabrics out more & give a more consistent overall look.
But I don't mind scrappy & I am making the Full size, so I'm confident in my ability to have the patterns spread evenly enough over the whole quilt not to worry & just let whatever pleases my eye be.
The fish are a little too blue for my taste, but I'm not unpicking them.  They'll be okay in the end.  And after all, I needed one more print to fussy cut & don't really stock teal or aqua in my stash.  My other option was sock monkeys..... so fish won easily!
The pattern is written to include the little snowballed corners on the fussy or not. Whatever your preference is!  
I've made them both ways & they're cute either way you chose to make them!!
GIVEAWAY RULES
This week Jenna is giving away a PDF copy of her Gypsy Tiles pattern.  To be eligible, you'll need to do the following:
- follow Jenna on Instagram
- post a photo of your progress anytime before Sunday 8/30 11:59pm CST under the hashtag #FussyPumpkinQAL
- be 18 or older
This one is open worldwide and a winner will be announced in next Monday's post!
If you'd like to work ahead but have your eyes on a specific prize, I suggest you take photos of your progress & save them to share during that week.
You may enter the giveaways as many times as you'd like during the week, but please use a different photo each time & make sure to follow the rules for that week!

If you haven't picked out your fabric yet, there's still time!
Fabric Bubb, Traveling Dye Co & Hillside Stitches all have bundles specifically curated for this pattern.
The winner of last week's FQB is Sara!
She's making a Grunge Version & it's gunna be so much fun! I can't wait to see the blocks pop up!