I am SO excited to announce my second quilt along - this is actually the first one I decided to do, but wanted to make it be a fall QAL since it is a fall pattern.
I've seen lots of Halloween quilts pop up already & there's plenty of fun / spooky fabric out right now!!
The Fussy Pumpkin Quilt Along will be hosted on Instagram, with weekly blog posts & newsletter updates!
I've got a great list of sponsors for this one - I am beyond excited to tell you about them!!! But first, some basic information.
This QAL will run from August 17th to October 5th.
Each week will have a different sponsor, and I'll share how to be eligible for their prizes as we go along.
(The gist of it is follow them on Instagram, post a photo with the hashtag during their week & check if there's anything extra that week - some might only be doing USA due to shipping + covid)
If you'd like to sign up for the weekly email head here!
I'm going to keep it short & sweet this time around - you can always work ahead, but if you're wanting to win a specific prize, then make sure to take photos along the way & save your progress for an Instagram weekly post!
There are three sizes in the pattern - as is my preference - a toddler, throw & full size.  You can make any size to be eligible for any of the prizes. 

Now - fabric - there are two shops I'm going to direct you to & then I'm going to say I have curated a few bundles for this pattern as well ;)
Fabric Bubb is one of my sponsors & will be putting together a few bundles - but they also have a fantastic selection of super cute precuts, as well as plenty of yardage to choose from!
Stash Fabrics is another sponsor & if you have not used their color tool yet, you are missing out. When I have a colour in mind for a quilt but no fabric picked yet, this is where I go!

I'll have another post soon with details on the rest of my sponsors & the prizes they are offering.  Sorry to tease!! But there's so many goodies & I don't want to overload you with too much fun in one post.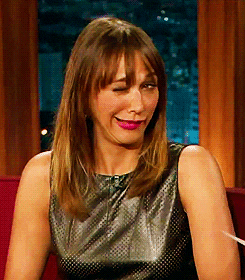 You'll need to pick up a copy of the pattern here if you don't already have it. 
Use the code "PumpkinAlong" for 15% off until Sept 1st.
I'll be back soon with more!!
I hope you'll join me - quilt alongs are so much fun <3
x Stephanie