Happy Monday! It's Week 5!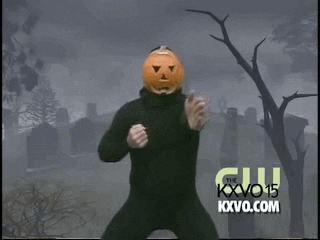 This week we're trucking right along & making the last of our blocks. That means if you're making the Toddler make 3, the Throw make 5, and the Full make 10 (or 11!).
Here's my last 11! 
I love the mix of white & orange Angie is using!
Audrey is keeping it sweetly spooky with her awesome black pumpkins.
And check out one of Jeanne's ice dyed creations!!
 There's plenty more to see over on the hashtag.  Go check it out!
GIVEAWAY RULES
This week Jeanne of Traveling Dye Co is giving away a 42" Ice Dyed Mandala panel!  To be eligible, you'll need to do the following:
- follow Jeanne on Instagram
- post a photo of your progress anytime before Sunday 9/20 11:59pm CST under the hashtag #FussyPumpkinQAL
- be 18 or older
This giveaway is open to US residents.  A winner will be announced in next Monday's post!
Last week's winner of Amber's book is Audrey!!
If you'd like to work ahead but have your eyes on a specific prize, I suggest you take photos of your progress & save them to share during that week.
You may enter the giveaways as many times as you'd like during the week, but please use a different photo each time & make sure to follow the rules for that week!

In case you want to check back a bit.... 
- Intro
- Week 1
- Week 2 
- Week 3
- Week 4