Week 6! No More Pumpkins!
Hello hello!!!
Happy Monday!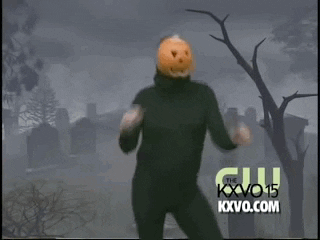 We're moving on from Pumpkins this week & switching over to sashing.
I really hope you guys enjoy this man's fancy moves as much as I do....
I'm not technically behind, but I'm not as far ahead as I usually am! 
I try to work a week ahead so I can have some good images & be ready to put everything up since I'm in charge here (whoops!) but between Homeschooling a super active, super social 4 1/2 year old + being self employed + husband working extra shifts all week = not much progress. 
Luckily I got my layout down last week & pulled my blocks off the wall to make room.  I clip the together in rows so that I don't forget what is what if I won't be sewing them right away.
I got my vertical sashing attached, but I haven't pressed the rows or attached the long sashings yet.
But technically I'm on track since I have all week to get those sashing strips in there, right??? :)
And you can still win the awesome prize this week if you're working behind too.  As long as you post progress, you're eligible!! 
There's plenty of pumpkins to see over on the hashtag.  Go check it out!
GIVEAWAY RULES
This week Satomi Quilts is giving away three PDF patterns! (Merry Little Christmas, Farmhouse Mason Jars & Rainbow Showers) 
To be eligible, you'll need to do the following:
- follow Satomi on Instagram
- post a photo of your progress anytime before Sunday 9/27 11:59pm CST under the hashtag #FussyPumpkinQAL
- be 18 or older
This giveaway is open worldwide!  A winner will be announced in next Monday's post!
Last week's winner of Jeanne's fabric is Stephanie!!
If you'd like to work ahead but have your eyes on a specific prize, I suggest you take photos of your progress & save them to share during that week.
You may enter the giveaways as many times as you'd like during the week, but please use a different photo each time & make sure to follow the rules for that week!

In case you want to check back a bit.... 
- Intro
- Week 1
- Week 2 
- Week 3
- Week 4
- Week 5